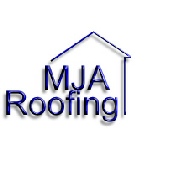 MJ & Arnold & JS Arnold trading as MJA Roofing Contractors (from here on referred to as MJA Roofing) are the proprietors of this website.

This document and our
Privacy Statement
govern your use of the site and you should leave the site if you do not agree with these provisions.

Your use of this website/our lack of liability for your use of this website or your subsequent actions

You may view the contents of this website for information purposes only. The information on this website is of a general nature only and does not address particular circumstances or requirements. It is provided "as is" and without any warranty, condition or representation of any kind, whether express or implied. We do not accept any liability or responsibility for the accuracy, completeness or usefulness of the information disclosed or accessed through the site. Suitable professional advice should always be taken in relation to any particular circumstances. Information on this website may not be accurate or current. We may change any information on this website at any time. We make no representation concerning, or endorsement of, the content and privacy practices of any other website which may be accessed through this one.

These terms of use and privacy statement are not intended to, and do not, create any contractual or legal rights.

Intellectual Property Rights in this website and in subject matter referred to in this website

This website was created by AutomotiveDomains.co.uk. Copyright © of MJA Roofing 2008. All rights reserved.

Information, products, processes and technologies described on this website may be subject to other intellectual property rights. These rights are reserved by MJA Roofing or other owner thereof.

At least the following are trademarks of MJA Roofing: (Logo and name)