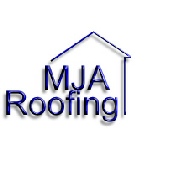 Privacy Policy

We understand the importance of your privacy and as a company take the following steps to ensure your confidentiality is safeguarded.

1. We explicitly ask when we need information that personally identifies you ("Personal Information"). For example, if you request more information on a vehicle or apply for finance we ask you for your name and email address and contact telephone number. We use your email address to verify your identity, protect against fraud and to contact you regarding your vehicle enquiry. We provide your Personal Information to necessary third-party service providers when you apply for finance or order a vehicle or subscribe to other services. We also use your Personal Information to notify you of new deals, services, or products unless you tell us not to and, occasionally, to inform you of new services, and products from our associate companies.

2. We may use your personal information to send you information on company updates, other services and products available from us, which may be of interest to you. This information will be sent either directly to you or on our behalf by third parties. We also use your email address to send you updates about your account. We may use URL information we collect to help direct advertising to you that is more likely to be of interest to you. If you do not wish to receive such offers from MJA Roofing or have your personal information used in any of the ways outlined above you may opt out by indicating as appropriate by returning any email with do not contact me in the subject box.

3. We may disclose Personal Information if required to do so by law or in the good-faith belief that such action is necessary to (a) conform to the edicts of the law or comply with legal process; (b) protect and defend the rights or property of Inceptum the site or the users of. You should also read our conditions of finance application found in the apply for finance section when a vehicle is chosen.

If at any time you believe that we have not adhered to these principles, please notify us by email to enquiries@mjaroofing.com and enter information review in the subject box and we will make all reasonable efforts to